A lonely watch. A thankless death.
---
Zanko Presents: Artisan's Contest XXIII!
Watchtower Artwork Challenge
The goal here is to create a piece of artwork depicting one or more Chaos Dwarf or Hobgoblin watchtowers. This can be done by drawing, sketching or painting it (i.e.
no
miniature entries). Digital tools are allowed, and some scribblings as seen on many concept sketches are likewise allowed, but please keep any text amount low. The amount of work invested in the art entry can vary from a simple sketch up to a full-blown illustration.
Grab the opportunity to present us your take(s) on Dawi Zharr or Hobgoblin watchtower! Your entry could be a sketch, a technical/architectural schematic or an illustration. You could depict a lonely watchtower out in the ashen wastes or overlooking some craters, open pit mines or lava springs, or even place a watchtower in the middle of a lava pool. Likewise, you could have a watchtower out of the rock wall of a mountain or an open pit mine, overlooking the wilds or works below; or a coastal watchtower; a mobile watchtower mounted on a train car; or even a watchtower floating on the water or in the air; or something else completely!
Surrounding facilities such as lodgings, stables, stores, water tanks or barricades are welcome if entrants want to add such details to the watchtower. Watchtower personel are welcome, and if you want to include a scene of enemies sighted, Nasty Skulkers climbing the walls of the tower or monsters attacking the outpost, a mechanized war caravan steaming past or an important courier being received, then by all means do so!
Prize
The gold winner will recieve one kit of four 15mm
Tjubling blunderbusses
from Admiralty Miniatures (note:
can be used for terrain decoration in 28mm collections
):
Plus
Grulka Blackhand, Dwarf Heroine
, from
Titan Wargames
. Courtesy of
Zanko
!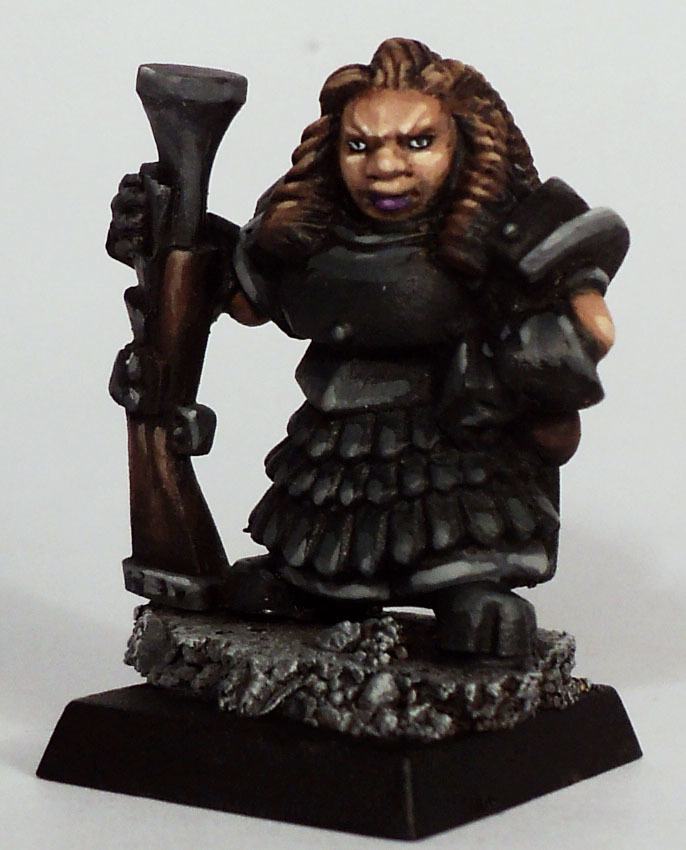 Furthermore, Zanko has donated
Marrog Blackhand
, Dwarf Hero, to the silver winner: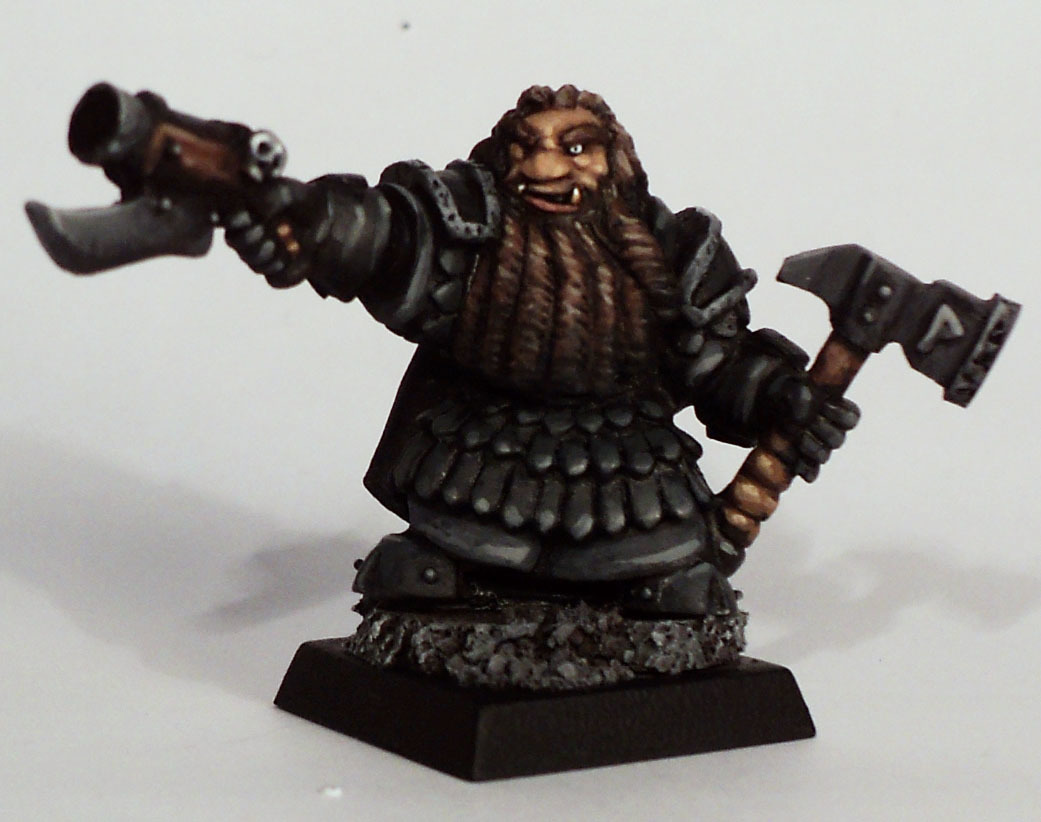 And
Cinneron Dhum, Dwarf Pyromancer
, for the bronze winner: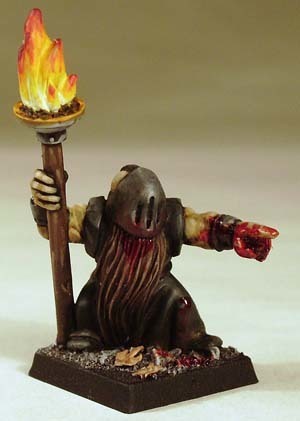 Should you wish to donate a prize to the contest, please PM
Admiral
or
Bloodbeard
and they will sort it out with you and the Staff.
Deadline
The deadline for the submission of entries is December 8th 2017 at 11:59pm EST. (3 weeks!)
Rules of the Competition
Each member may only enter once.
Sketch, draw, paint and use digital tools to come up with an artwork or concept image of one or more Chaos Dwarf or Hobgoblin watchtowers.
Submissions should include one picture file only. Your one picture with art may contain any number of objects, figures and scenes.
You may not submit a picture of a drawing or painting that have been entered into other online competitions or posted in a finished state before.
Don't post your entries in the forum before the contest is over.
See also the
General Rules & Guidelines.
How to Enter?
Submit your entry by sending a PM to
Staff
(a special user that all Staff have access to) with
one
link or image of your entry.
Please do not send an e-mail to any of the admin or staff accounts as this is a sure fire way to have your entry missed.
How will this be judged?
Sometime after December 8th we will post all entries to a new thread and voting can commence!
Good luck everyone!
The Staff