---
(07-24-11) the start of something (at long last!) - Fequiil - 07-24-2011 09:49 AM

First of all: A big thankyou to the members of CDO. you are the only reason i even started to think i was able to start a CD army. and without your tutorials (especially you, Xander!) and input i wouldnt have been able to start one either...
Second of all: I'm so happy to be able to post again, since i cursed myself that post #500 had to be the start of my blog. but, somewhere, somehow, 1 of my posts got deleted (admins?!)...
which just gave me a great idea: who do you guys think deserves post #500? let me know and i'll give one the honour of post #500!
anyway: onto my blog:

a year ago i bought 3 bfsp dwarf sets (which was a while after i had signed up for this site) and started to convert. slowly. very slowly.
not long ago i got another bfsp dwarf set from a friend of mine, which revamped the whole project. i have thought about buying some warhammer forge stuff aswell, but i might just see how far i can come with what i have...
picture numbero uno:


this is my box 'o CDs. i appologise for the picture quality. pictures were made with my iphone. all WIP pics will probably be this quality, but for finished work i'll try to find a better camera...
and now some WIPs: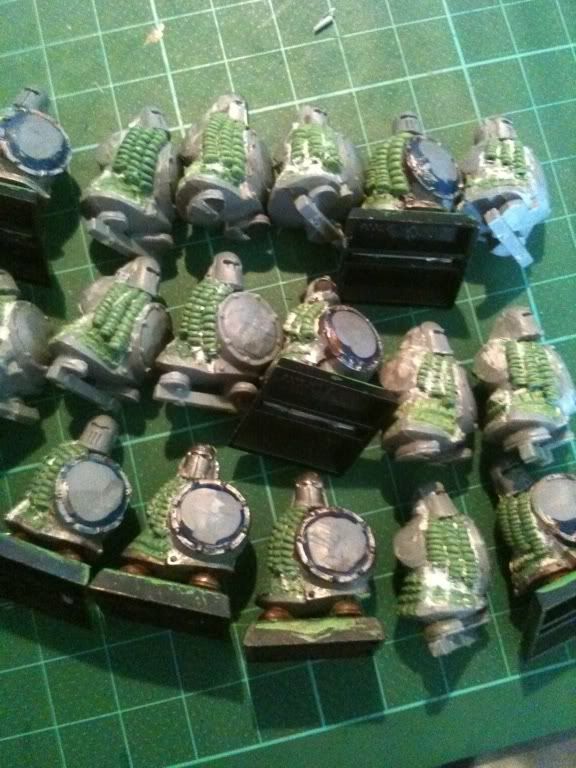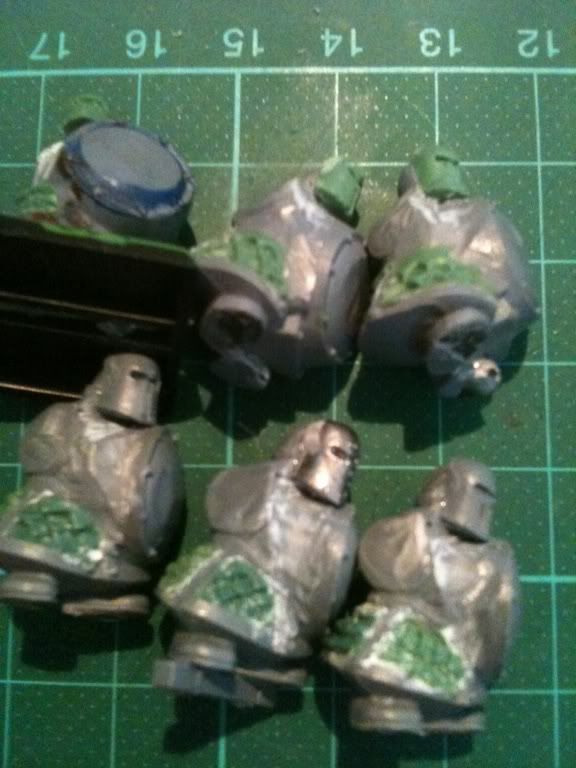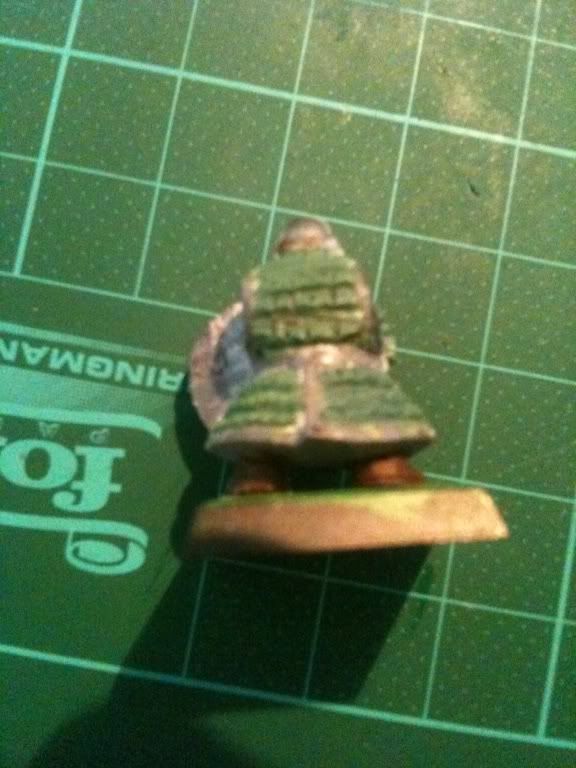 this has led to the fact that i almost ran out of gs...


but luckily i bought another pack.
rather fastly i got tired of having got to make every single set of armour one by one, so right now i'm trying to greenstuffcast sets of armour (thanks, Xander) and masks (cause i'm out of 'em). fingers crossed. in the pictures you can see that recasting the helmets is a succes, but this is my first try at the armour, which is a 3D item...

C&C is greatly apperciated (if you can see the minis properly enough for that)

Fequiil
---
RE: (07-24-11) the start of something (at long last!) - Admiral - 07-24-2011 11:06 AM

They're green stuff hungry, eh?


Good start on the CDs! The beards look decent, and a lot of the scalemail seem to be well done, as do the sculpted masks. Personally, I'd have cut down the Chaos Warrior helmets a bit, to achieve a more stunty look. I've always found that normal-high Chaos Warrior helmets make Chaos Dwarfs look odd, as if they had elongated heads. But that's a matter of taste.


---
RE: (07-24-11) the start of something (at long last!) - tjub - 07-24-2011 01:21 PM

You've got a great start there!
Everything is better with a big hat, but as long as its CDs I cant really complain...
---
RE: (07-24-11) the start of something (at long last!) - Necrotique - 07-25-2011 05:08 AM

It's a great start, and they look very much like the new Infernal guard (especially with the helms) so great work
---